Recently we've just finished the construction of a wood pellet project with the capacity of 1 ton per hour in Cornwall, UK. Our client manages to make wood pellets with the residues and offcuts from wood processing factory and grass waste.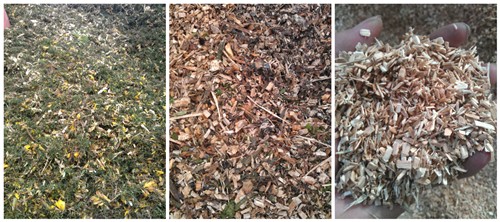 Soft grass waste Hard wood offcuts Material after crush
In this project, all these materials are processed by the wood chipper and crusher all-in-one dryer, ring die wood pellet machine, cooler and packing machine to the final product. According to our clients' request, we use the wood chipper and crusher all-in-one machine which can save investment costs and space during the process. The wood chipper and crusher all-in-one can process wood chips and wood bars at the same time. In addition, we use a new model of dryer with double-rotor drum that can reduce heat loss as well as save fuel.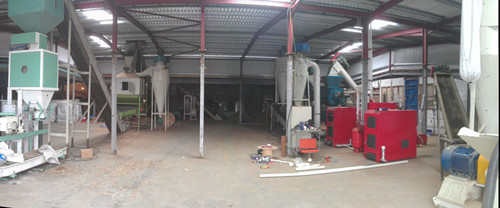 Wood pellet mill full view
The pellet mill adopts a gear-driven system facilitating operators to handle it and ensuring personnel safety. The integrated machine including cooler and vibrating sifter greatly saves floor space. On top of it, the electronic scale with mimicked computer system also works together with the thermo-hemming machine for weighing and sealing packages efficiently and swiftly.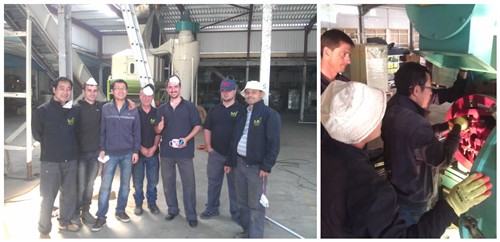 Our clients and wood pellets line engineer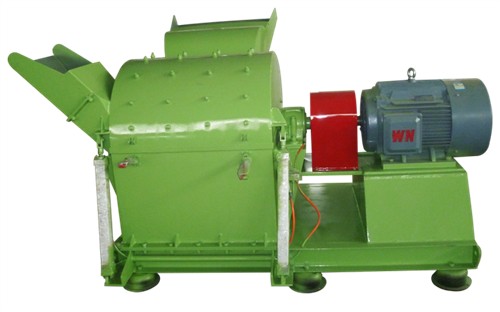 Wood chipper and crusher all-in-one