The 1.5-2 tons sawdust production plant is located Serbia where people are friendly and diligent. Our client as one of the diligent Serbian, he wants to start his own biomass business by producing energy pellets form sawdust. In order to provide the most suitable production scheme for our client, our engineers conduct on-site investigation and provide on-site construction in Serbia.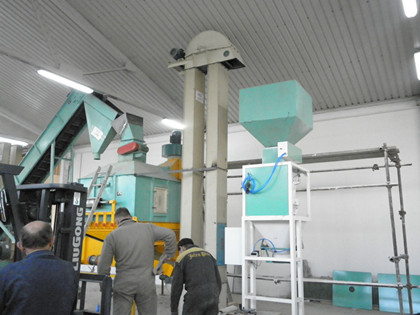 .
With our heart and soul service and the hardworking of Serbian people, the production line with capacity of 1.5-2 tons per hour is completed, which is consisted of storage bin, hammer mill, sieving machine, stove, drum dryer, pellet mill(ABC Machinery-508), cooler, packing scale. And the trial running of the sawdust pellet plant is a big success which is not only a success for business cooperation but also a success for the establishment of international friendship.
To be our clients and to be our friends, we will always bridge your needs.
.