The project is located in the beautiful Vlasotince, Serbia, 300km from Belgrade, where enjoys abundant forest resource. According to requirements, our engineer designed the unique production line for our Serbia client.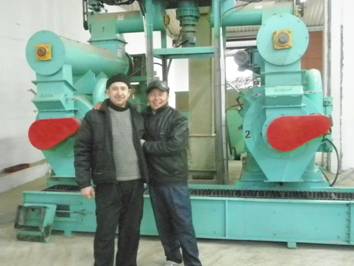 The plant is designed to process logs into wood pellets with the capacity of 2-3 tons per hour. The production line includes lie splitter, chipping machine, sieving machine, stove, drum dryer, separator bin, 2 set of pellet mill (ABC Machinery-420), cooler, packing scale. This is the first pellet plant for our customer. If this plant works well, he will develop another larger scale pellet plant to produce pellets with other different raw materials.

Wood pellets are a kind of green energy and sustainable energy, which enjoys the national policy subsidy in many countries. In the future energy market, energy pellets will get prominent place. Therefore it is the golden time to enter the biomass pellets field. ABC Machinery is an expert who can provide you free consultation and help you to start or promote your business.